With this update a number of small changes have been implemented.
It is now possible to make 2 or more cars, sharing the same folder name, accessible in EasyRBR. For instance, the Toyota Celica 2000GT-FOUR RC (ST185), with the 1992 version as well as the 1993 version.
Both cars are now available, but you can only put one of them in the 8 slots at a time.
Furthermore, the Pacenote plugin of WorkerBee is no longer required to be installed or updated when starting the application. The Pacenote plugin is now available as an option in the program. There you can choose to install and if necessary update the plugin.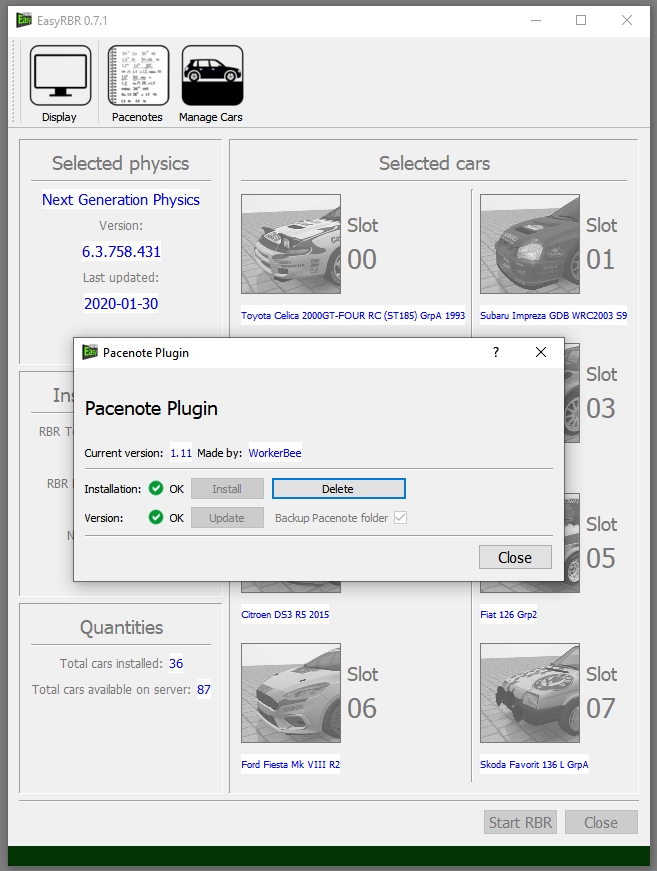 Currently 87 cars have been added to the server. In the near future I will focus on adding all NGP6 cars as soon as possible. After that the rest will follow.