EasyRBR December 2017 Development Update
After a long period in which I did not work on EasyRBR, I started again. In that period I tried many other race simulators and did some modding here and there, but not enough to publish something.
Anyway, EasyRBR is back on my desk. Below are two screenshots of EasyRBR as far as it is now developed. To keep the installer as small as possible, the cars can be downloaded individually. I am still looking for the most suitable cloud service to make all files available for the application.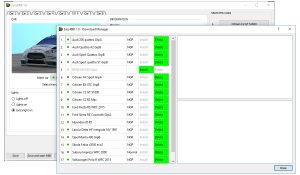 As you can see below, it is also possible to install multiple carskins. In addition, I also want to build in the possibility to upload your own skins.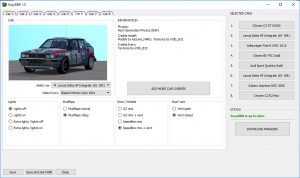 There are many more items on my wish list. Like managing tracks and sounds.
It would be nice if I got some feedback from the community. So do not hesitate to send me a message with your wishes for Richard Burns Rally. Or leave a comment below.